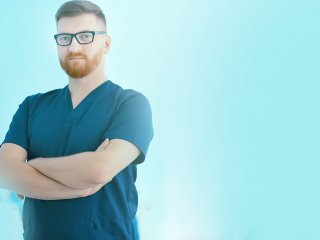 Description
Objectives
Outline
Materials
Certification
Approvals
System Requirements
Watch a Demo
Have you considered becoming a Phlebotomy Technician? Phlebotomy Technicians, also known as Phlebotomists, are trained specifically to take blood samples from patients and to complete basic tasks in the laboratory such as setting up various samples for analysis and interpreting and entering lab results into a computer system. Our Phlebotomy Technician course will provide you with practical knowledge of the day to day functions and procedures of a Phlebotomist. Our course provides student with the latest safety guidelines, condensed information about new federal regulations, updates on equipment and supplies, standards and hazard prevention techniques, competencies in the workplace, and securing a job. Phlebotomists are an important part of the clinical medical team. This course will help you build the necessary knowledge base for success as a Phlebotomy Technician.
Prerequisite: Solid knowledge of Medical Terminology and Anatomy & Physiology. If you do not know Medical Terminology or Anatomy & Physiology you can take one or both of our additional courses.
After completing this course, you should be able to:
Define the importance of phlebotomy procedures
Name common diagnostic tests associated with each organ system
Identify the complications related to phlebotomy procedures that impact patient safety
List the proper sites for performing skin puncture procedures
Recognize body fluid specimens other than blood and correct collection
Phlebotomy Module 1
Phlebotomy Practice, Communication and Professional Ethics
Phlebotomy Practice and Definition
The Clinical Laboratory and Specimen Collection Services
Competencies, Certification and Professionalism for Phlebotomists
Future Trends in Phlebotomy Practice
Communication, Computerization and Documentation
Laboratory Test Requisitions, Specimen Labels and Blood Collection Lists
Documentation Essentials and the Medical Record
Professional Ethics, Legal and Regulatory Issues
Basic Legal Principals
Clinical Laboratory Regulations
Phlebotomy Module 2
Infection Control, Safety and Terminology
Pathogens and Infections
Personal Safety from Infection During Specimen Handling
Chain of Infection
Specific Isolation Techniques and Procedural Steps
Equipment and Safety in Patients' Rooms
Disaster Emergency Plan
Emergency Procedures
Medical Terminology
Anatomy and Physiology Overview
Major Organ Systems
Phlebotomy Module 3
Common Phlebotomy Procedures, Blood Collection Equipment, Errors and Complications
The Cardiovascular System and Circulation
Blood, Hemostasis and Coagulation
Lymphatic System
Blood Collection Tubes and Additives
Venoscope, the Vein Finder
Microcollection Equipment
Specimen Collection Trays
Preanalytical Complications Causing Medical Errors
Complications Associated with Test Requests and Identification
Complications Associated with the Specimen Collection Procedure
Phlebotomy Module 4
Venipuncture Procedures and Capillary Blood Specimens
Blood Collection
Health Care Worker Preparation
Needlestick Prevention Strategies
Equipment Selection and Preparation
Venipuncture Methods
Indications for Skin Puncture
Basic Technique for Collection Diagnostic Capillary Blood Specimens
Supplies for Skin Puncture
Order of Collection
Lancet Disposal, Labeling the Specimen and Completing the Interaction
Phlebotomy Module 5
Specimen Handling and Point of Care Collections
Specimen Handling After the Venipuncture
Specimen Delivery Methods
Reporting Laboratory Results
Positions for Restraining a Child
Precautions to Protect the Child
Geriatric Patients
Blood Gas and Electrolyte Analysis
Blood Coagulation Monitoring
Bleeding-Time Test
Other POC Tests and Future Trends
Phlebotomy 1 Module 6
Collection Procedures and Forensic Testing
Blood Cultures
Glucose Tolerance Test
Therapeutic Phlebotomy
Urine Collection
Fecal Specimens
Seminal Fluid
Culture Specimens
Common Drug Analysis Methods and Interferences
Preferred Specimens for Drug Tests
Neonatal Drug Testing
Ed4Career is committed to being both environmentally conscious and making it easier for you to study! We're making your education mobile! All of our textbooks are now provided as eTextbooks. You can access them on your laptop, tablet, or mobile device and can study anytime, anywhere.
The move away from physical books to eTextbooks means you get the latest, most up-to-date version available. This also makes your training more accessible, so you can study anywhere you have your phone or tablet. The best part is that all materials are included in your training cost so there are NO extra fees for books!
Upon successful completion of our Phlebotomy course, students will be prepared for an entry-level position as a Phlebotomy Technician in a medical facility and will be prepared to sit for the NHA national certification exam to become a Certified Phlebotomy Technician (CPT).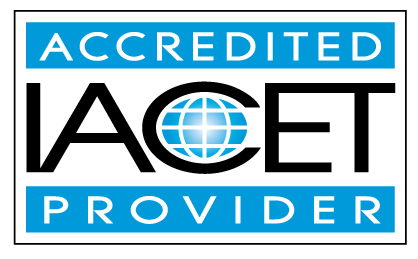 Ed4Career has been approved as an Accredited Provider by the International Association for Continuing Education and Training (IACET). In obtaining this accreditation, Ed4Career has demonstrated that it complies with the ANSI/IACET Standard which is recognized internationally as a standard of good practice. As a result of the Accredited Provider status, Ed4Career is authorized to offer IACET CEUs for courses and programs that qualify under the ANSI/IACET Standard.
The Continuing Education Unit (CEU) was created by IACET as a measurement of continuing education. One (1) IACET CEU is equal to ten (10) contact hours of participation in an organized continuing education experience under responsible sponsorship, capable direction, and qualified instruction. Under IACET's care, the IACET CEU has evolved from a quantitative measure to a hallmark of quality training and instruction. For more information on IACET, visit iacet.org.
Internet Connection
Broadband or High-Speed - DSL, Cable, and Wireless Connections
*Dial-Up internet connections will result in a diminished online experience. Classroom pages may load slowly and viewing large audio and video files may not be possible.
Hardware Requirements
Processor - 2GHz Processor or Higher
Memory - 1 GB RAM Minimum Recommended
PC Software Requirements
Operating Systems - Windows 7 or higher
Microsoft Office 2013 or higher. Also, you could use a general Word Processing application to save and open Microsoft Office formats (.doc, .docx, .xls, .xlsx, .ppt, .pptx)
Internet Browsers - Google Chrome is highly recommended


Cookies MUST be enabled
Pop-ups MUST be allowed (Pop-up Blocker disabled)

The Kindle Reader App or VitalSource Bookshelf App are needed for many of our courses (No special equipment needed. This can be downloaded for FREE onto your computer.)
PowerPoint Viewer (if you do not have PowerPoint)
QuickTime, Windows Media Player &/or Real Player
MAC Software Requirements
Operating Systems - Mac OS x 10 or higher with Windows
Mac office programs or a Word Processing application to save and open Microsoft Office formats (.doc, .docx, .xls, .xlsx, .ppt, .pptx)
Internet Browsers- Google Chrome is highly recommended


Cookies MUST be enabled
Pop-ups MUST be allowed (Pop-up Blocker disabled)

The Kindle Reader App or VitalSource Bookshelf App are needed for many of our courses (No special equipment needed. This can be downloaded for FREE onto your computer.)
PowerPoint Viewer (if you do not have PowerPoint)
Adobe PDF Reader
Apple QuickTime Media Player